Specialist

in

Design,

Supply

&

Build

for

ACMV

Projects
We

will

work

with

you

to

fully

understand

your

design

and

needs

to

provide

you

the

best

solutions
Enquire Now
We

have

30

Years

of

Experience

in

the

Industry
We

have

a

strong

focus

on

industrial

projects

which

covers

Pharmaceutical,

Oil

and

Petrochemical,

Nutritional

and

commercial

projects.
Enquire Now
Completed

over

200

ACMV

Projects

and

Counting
Combined

Industry

Experience

of

more

than

100

over

years
Enquire Now
Established since 1991
Established in 1991 in Singapore, Accent Engineering has accumulated over 30 years of experience in ACMV projects and we have completed over 200 projects. Our Projects and Servicing department handle from the design stage of the project to installation and fulfil the preventive maintenance work, repair and troubleshooting after completion.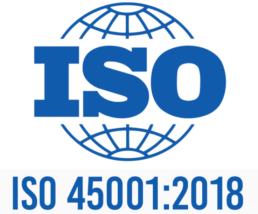 ISO 45001:2018
We are ISO 45001:2018 certified. This standard is equivalent to BizSAFE Star and is a standard that we uphold that will help us improve our employee safety, reduce workplace risks and create better, safer working conditions. We manage risks and opportunities to help prevent work-related injury and ill health to workers.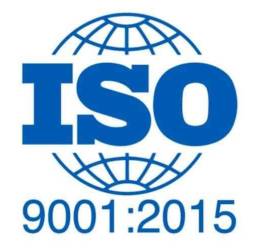 ISO 9001: 2015
We are an ISO9001:2015 certified company. We ensure our customers consistently receive high quality products and services to ensure that they are satisfied. We follow the 7 core principles in Quality Management. Customer Focus, Relationship Management, Evidence based decision making, Improvement, Process Approach, Engagement of People and Leadership.
Strong focus on Industrial Projects
W

e

p

r

o

v

i

d

e

t

h

e

f

o

l

l

o

w

i

n

g

s

e

r

v

i

c

e

s
Design & Build Projects
We can design the system from scratch that suits your requirements. We generate heat load calculation and select suitable ACMV equipment to your requirements.
Supply & Install Projects
We can supply and install according to suit your requirements and needs. Our experienced project managers will be able to handle your projects according to your timeline
A&A Works
We handle A&A works from commercial projects including offices, hotels and schools to industrial projects including cleanroom, cold-room, indoor farming and many more.
Project Consultancy
Our experienced project and service managers will be able to advise on your requirements and needs in your projects. Enquire now to find out more.
ACMV Electrical Controls
We are able to handle your BMS and electrical control works if you need to automate your ACMV equipment
Duct Fabrication
Our project team is able to customise and fabricate your ducting requirements as per your needs. Thus the standard and quality for our jobs are tightly controlled to the highest level.
Servicing & Preventive Maintenance
We cover your after project services, including routine maintenance to always ensure your ACMV equipment system performs to its optimal condition.
Troubleshooting & Repair Works
Our experienced service technician will be able to troubleshoot and handle repair works. We have done repair works for equipment brands from Daikin, Mitsubishi Electric, Toshiba, LG, Panasonic, Hitachi and many more.
Note: The logos and trademarks on our web pages belong to the respective companies and do not serve as an endorsement by the brands above.
Accent Engineering was established in 1991 out as an ACMV Systems contractor. We provide installation and maintenance of Split System, VRV System, Chiller Plant System, Cold Rooms and BMS.
76 Playfair Road
#06-04, LHK 2 Building
Singapore 367996